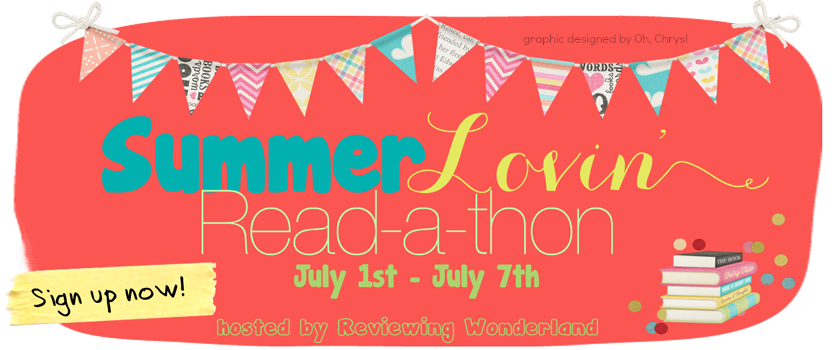 So this is the end of the Summer Lovin' Readathon. It's been fun!
I've felt rather motivated to read a lot, which is very good. Although it helps that the sun has found the uK so I've been basking in the sun and reading :)
I've read 7 books, all but one were review books so I'm very pleased with the progress in my review TBR list! Although now I'm so behind with reviews....
Anywhos, it's been fun! And I'll definitely be joining in with more readathons!
(I was going to do the challenge for today, but I had absolutely no idea what any of the book cover were lol)