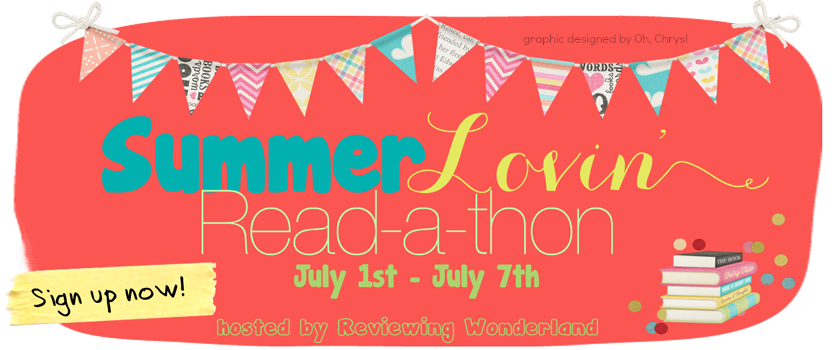 It's time to officially share my progress for the readathon so far.
I've finished 4 books, Sophie's Turn, Persephone's Orchard, Ethereal Fury and A Veil of Glass and Rain. Although I have to write reviews for 3 of them still!
Now I'm reading Wife in Name Only and A Secret Affair, I changed my reading order but I'm back on track now!
Native Gold and Norse Jewel are next on my review list, and I meant to review these a while ago. As long as I finish these by the 7th, I'll consider this readathon successful!
Challenge: Cover Title Scramble
I had to pick 5 book titles from each summer month (from the ones listed at
Love Life Read
) and unscramble them, then post my answers here. Wish me luck!
May
1) The 5th Wave
4) Just One Kiss
5) Any Duchess Will Do
6) It Had To Be You
9) Once Upon a Prince (I kept thinking once was cone)
June
1) The Moon and More
2) Siege and Storm
4) Sweet Salt Air
8) Two of a Kind
10) What the Duke Desires
July
1) If the Shoe Fits
2) The Edge of Never
6) The Night is Alive
7) Perfect Fling
8) Chose the Wrong Guy, Gave Him the Wrong Finger
August
1) Fall of Five
2) Crown of Midnight
3) The Shade of the Moon
6) Big Sky Wedding
9) Temptation
Proud of me :)