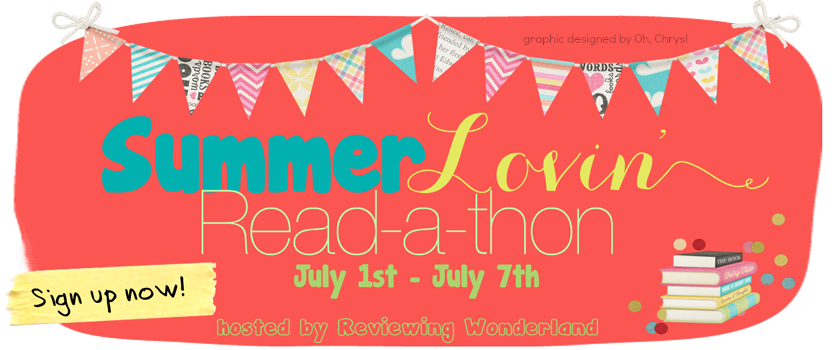 I'm a little late in my first participation post, it's my first readathon, so bear with me!
Ok, so the first post is an introduction to me. So about me...well, my name's Cerian and I'm from the UK. Specifically I'm a student in Edinburgh, but I'm in Nottingham at the moment. The sun came out today...I almost passed out in shock.
My favourite genre is romance! It doesn't take much poking around the blog to figure that one out ;)
I've been an enthusiastic reader for as long as I can remember. I loved the 'Naughtiest Girl in School' books by Enid Blyton when I was younger, I was also addicted to reading the books based on the TV shows 'Buffy' and 'Charmed'. I think I get it from my mum though, because there are piles of crime books everywhere in the house, and more stored in the attic. She's almost as bad as me!
As for my goals for the readathon. Hopefully I'll be able to do the participation posts every day, and do as many of the challenges as I can! I'm really looing forward to trying to make headway in my TBR pile. I'm quite behind with my review books, so I'm desperately trying to find time to catch up!
These are a few of the books I want to have finished this week:
Challenge #1- Teaser Tidbits
Here are the rules:
Grab the book you're currently reading (or recently read)
Open to a random page
Share two (2) "teaser" sentences from somewhere on that page NO spoilers allowed! Choose passages void of spoilers. The goal is to entice, yet not ruin the book for others!
Share the title & author, so that other participants can add the book to their TBR lists if they like your teasers!
I've just finished
Persephone's Orchard
by Molly Ringle, which was fab. I definitely recommend it!
"I'm trying to bring you on board because I've never lived a life without you. And I don't want to start now."